Creating global supply chains resilient to future shocks
With many communities around the world battling to contain a new wave of Coronavirus due to the highly transmissible Delta variant, it feels premature to state that we must look to life after COVID-19.

But with projections suggesting that global supply chains are to largely recover by early 2022 from what can only be described as a torrid 18 months, now is the time to learn the lessons of the pandemic to ensure that we, as a global community, remain resilient during future shocks.

Mike Bhaskaran, Chief Executive Office of the World Logistics Passport, zeroes in on key changes.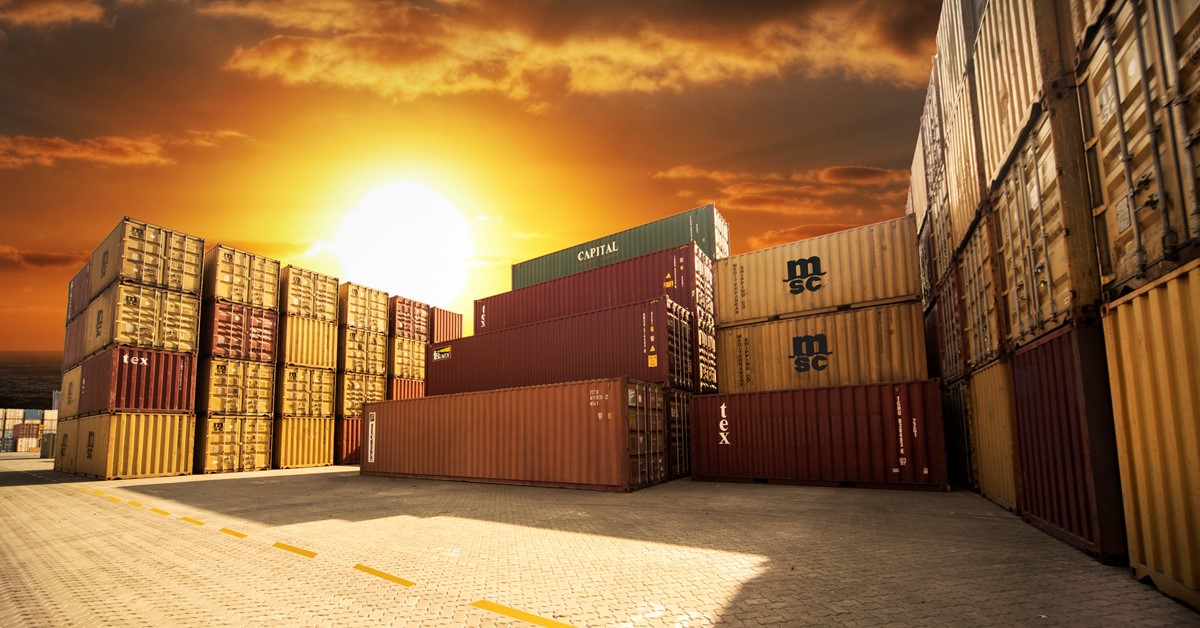 Charting a course in unprecedent conditions
In 2020, traders experienced a steep and rapid rise in operational costs triggered by barriers imposed on supply chains, due to uncertainty and inconsistent activity from lockdowns. Furthermore, the Freightos Baltic Global Container Index (FBX) estimates that there was a 600% increase in container freight rates due to the sudden lifting of lockdowns across traditional routes between Europe and Asia. This surge in trade resulted in a new and unexpected challenge - a global shortage of containers, leading to longer delivery times, and cargo stuck in ports
Other key global economic indicators show that lockdowns and travel restrictions saw global GDP drop by 3.5% and global output by 4.5%, according to the IMF and World Bank respectively. While these effects have been experienced by all global economies, emerging economies in particular have been the most vulnerable, due to their primary reliance on the movement of goods to sustain economic activity.
The critical nature of digital transformation
The pandemic challenged industries to rethink and re-assess current practices. Prior to 2020, outdated and non-standardized systems hampered efficient and safe trade flows.
As millions of people adopted digitized means of operating, the trade and logistics industry began developing international freight environments harnessed by digital solutions. Increased activity in e-commerce and digital payment solutions provided consumers with more choice, at a lower cost.
Significant shocks and swift changes in demand and supply schedules for goods have required the development of instant solutions: for example, DP World, a World Logistics Passport (WLP) Partner, began offering benefits such as extra days of storage and advanced cargo information to Dubai-based traders as part of their membership with the WLP.
Moreover, customers are demanding more seamless and end-to-end trade services from logistics entities. As a result, DP World developed the Digital Freight Alliance, offering an integrated spot prices application to traders across all forms of freight, with its AirRates, SeaRates and LandRates software.
However, digital solutions must be supported by broader policy action to emerge from the effects of the crisis, and spur economic recovery.
Advancing global trade through partnerships
The pandemic has led to a significant increase in customs and border checks, requiring trade entities to revitalize public-private cooperation. Governments are leaning more on private entities for an exchange of knowledge and capabilities, to adapt to growing trade challenges. Moreover, there are barriers to the rollout of digital solutions for many developing nations, with limited technology capabilities and budget.
The WLP is built upon global partnerships with local logistics enablers and government organizations such as customs, providing benefits in each participating Hub. As the world's first trade and logistics loyalty program, the WLP also supports governments and trade entities in each Hub to identify inefficiencies and gaps in trade and logistics journeys, and provide solutions to enhance those routes.
Overall, the WLP offers a highly relevant policy framework for the targeted application of digital solutions. Governments are motivated to develop their digital capabilities to boost trade with rapid and measurable results. To date, 25 countries have joined the program, including Malaysia, Kenya, Paraguay, and Ecuador, as of recent.
Building resilient and efficient economies
To increase the resilience of global supply chains, governments must place renewed focus on the trade and logistics sectors. This means working closely with private entities, and leveraging digital solutions to ensure that economies are future-proofed for major economic shocks.
Establishing robust digital infrastructure and public policy frameworks can help usher in a new era of economic growth – where countries are able to quickly bounce and absorb shocks brought on by global crises. Through a series of initiatives and digitizing business practices, traditional services and industries can achieve further efficiencies, at reduced costs – ultimately generating sustainable returns for global communities, and securing a better future for everyone.
The WLP demonstrates how an integrated trade network can create more opportunities, access to new markets, and grow trade volumes. As the world emerges from COVID-19, the global trading ecosystem will forever be transformed.
Mike Bhaskaran is the Chief Executive Office of the World Logistics Passport.
A version of this article previously appeared in the March 27th 2021 issue of The Economist: Asia.