Partnership and resilience are key to building an inclusive future for international trade
The WLP is facilitating this outcome by helping move goods and services faster around the world. It is furthering international cooperation, offering businesses the right conditions, information, and incentives to unlock the full potential of global trade.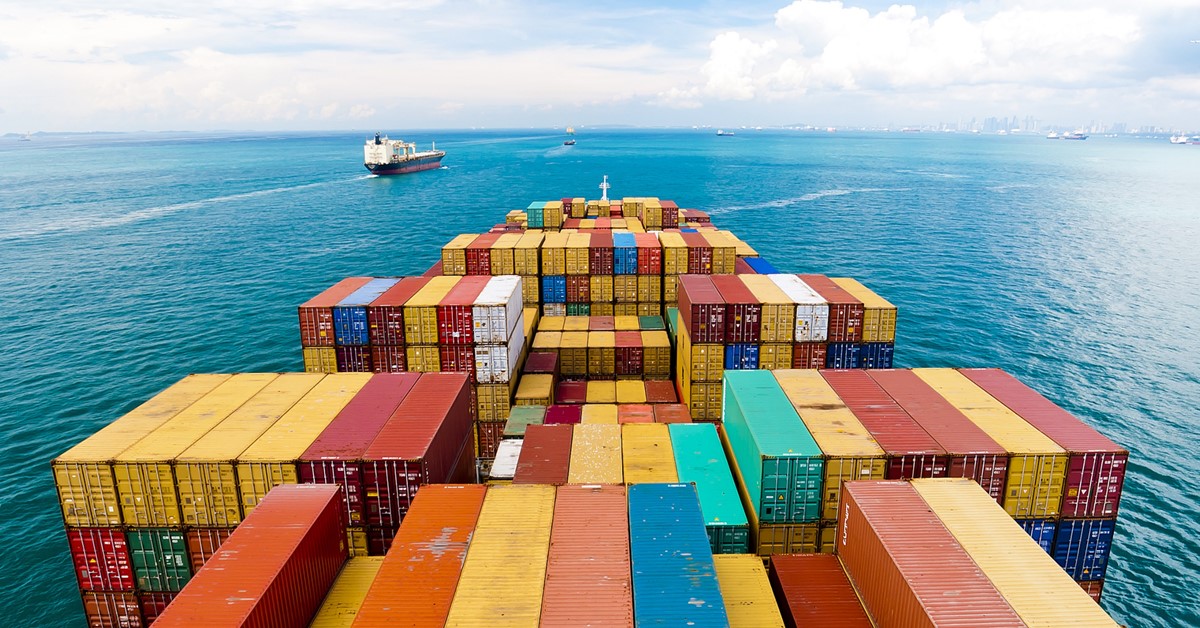 Global events as agents for change
At the World Economic Forum in 2020, DP World was among the founding partners to officially launch the World Logistics Passport. The WLP, as we call it, is a private sector-led initiative designed to smooth the flow of international trade and unlock market access through the world's first multi-modal global freight loyalty scheme.
At the time, trade wars and other political uncertainties dominated news headlines. Since then, an unprecedented set of events have upended global trade. However, neither the COVID-19 pandemic nor the recent obstruction of the Suez Canal can be treated as one-offs; they are agents for change, signalling to the international community that it is time to come together to make global trade more resilient and robust.
The WLP is facilitating this outcome by helping move goods and services faster around the world. It is furthering international cooperation, offering businesses the right conditions, information, and incentives to unlock the full potential of global trade.
Establishing new partnerships and furthering trade relations
Disruptions to global supply chains reinforce how interdependent we all are – international trade is no zero-sum game. Together, we can create more meaningful change than is possible while acting in isolation, and the WLP demonstrates how a new model of partnership can work.
As the world's first global multi-modal freight loyalty scheme, the WLP is working closely with 23 trading nations around the world, as well as intergovernmental trade bodies. The initiative is inclusive, covering the entire trade ecosystem from freight and logistics to trade finance, and is free to join and open to all.
WLP members have access to benefits provided by a range of partners – including DP World – that help to make supply chains more efficient. Once fully operational, members of the WLP, including traders and freight forwarders, can anticipate an annual increase in trade on average of up to 5-10%.
How we're working together
Yesterday, I attended the WLP's inaugural Global Summit. I had the pleasure of speaking with leaders from both the private and public sector representing a global family spanning Latin America, Africa, the Middle East, and Asia. We welcomed organisations including the International Federation of Freight Forwarders Associations (FIATA) and the World Customs Organisation (WCO), whilst addressing key issues such as global infrastructure needs, strengthening international trade, and the future vision of the WLP.
This was the first time all member nations of the WLP have come together, albeit in a virtual setting. I spoke alongside H.E. Bakhyt Sultanov, Kazakhstan's Minister of Trade and Integration, exchanging remarks on the most attractive intra-regional trade opportunities the Minister sees for Kazakhstan. Likewise with H.E. Marcelo Sampaio, Brazil's Deputy Minister of Infrastructure, on how Brazilian traders can expect to save 27% on freight cost and 13% on transit time.
The discussion was informed by new proprietary data from the Global Freight Resilience Index (GFRI), developed by Whiteshield Partners and presented by HE Sultan bin Saeed al Mansoori, Former Minister of Economy, United Arab Emirates, Member of the WLP Global Steering Committee. The index ranks countries based on their Policy Opportunity and Freight Performance.
Singapore tops the GFRI 2021 rankings, as it has done over the last five years. The top 10 countries in the GFRI are again dominated by European countries, highlighting the need for programs such as the WLP to upgrade capabilities and accelerate the long-term resilience of logistics and trading capabilities in Latin America, Africa, and Asia.
All Summit attendees signed a declaration for international cooperation. Together, we agreed on the importance of global trade for economic growth. The declaration commits to supporting businesses globally through complementary efforts to those already undertaken by other international organizations.
During the Summit, it was announced that the WLP is welcoming 10 new countries to this growing club of trading nations. I look forward to developing closer relations with Malaysia, Paraguay, Ecuador, Ethiopia, Zimbabwe, Botswana, Mozambique, Guinea, Burkina Faso, and Kenya.
A more resilient and robust future is in our hands
Global trade has lifted large parts of the world out of poverty; it has brought prosperity to many developing economies and given hundreds of millions, if not billions, of people access to jobs, better education and healthcare.
For emerging economies to reap these benefits, global trade must be more resilient and robust. I believe it's down to us, the international community, to deliver on our mission to further international cooperation.
Through its model of establishing new partnerships, I continue to be impressed by the role of the WLP in furthering this objective. Despite the headwinds that global trade has faced over the past 12 months, the program has achieved so much. I look forward to building on these successes in the second half of 2021, and beyond.
Sultan Ahmed bin Sulayem is Group Chairman and Chief Executive Officer, DP World. He is also the Chairman of the Ports, Customs & Free Zone Corporation.